About
Everything was peaceful in GeishaLand. The 100 Crypto Geishas, divided into clans, protected each of their territories without problems. At least until an interdimensional portal swallowed the entire planet. At that moment in the cosmic tunnel between universes, a soup of atoms and nuclear reactions formed the Super Geisha. Giant beings that began to appear all over the Earth and part of the metaverse…
The Super Geisha Gangs are here! They are uncontrollable, chaotic, diverse… and friendly! The future is not written — anything could happen from now on!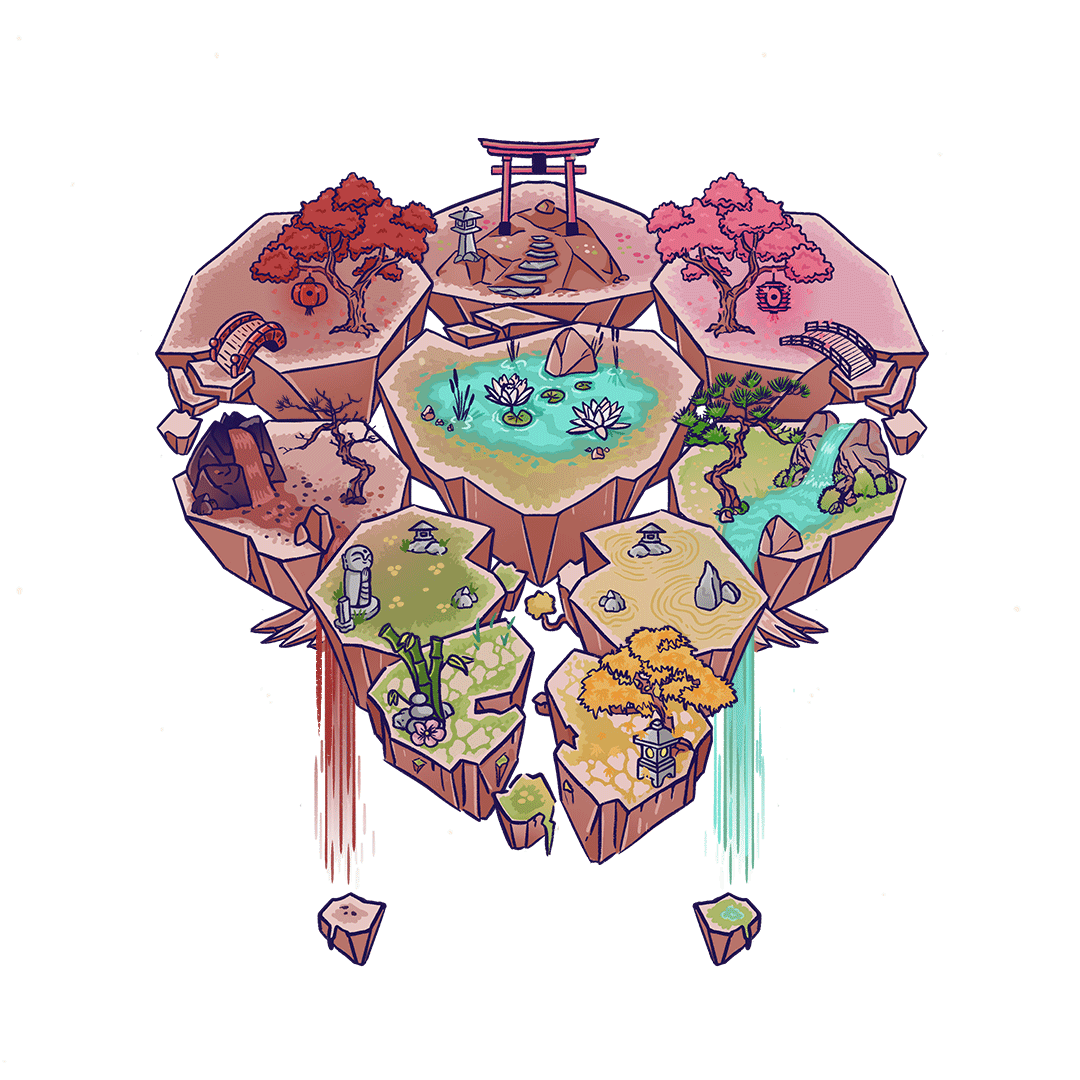 FAQ
After our Genesis collection – Crypto Geisha* – we began work on Super Geisha. Super Geisha is an NFT collection featuring unique pfp-style art pieces. They are algorithmically generated using over 140 hand-drawn traits.

Our new collection is a celebration of the Geisha Gang, the collectors, and friends who supported us during 2021. We want to offer a unique identity to each of the current members and expand this wonderful community.

Being a Super Geisha is a vibe and a lifestyle… It counts as your ticket to upcoming benefits, events, and most importantly the family. There has never been a better time to join the Geisha Gang. Evolve into a giant Super Geisha and don't look back!

We know not everything ends at a pretty pfp though. The Super Geisha universe is as big as they are, and we intend to expand it in many directions to make it a culturally relevant IP years from now.

*Crypto Geisha is our genesis collection. 100 Geishas created manually and distributed in different editions. To learn more go to our website or the Genesis FAQ channel on our discord. Crypto Geisha will continue to evolve along with Super Geisha.

Super Geisha have GeishaLand and their Crypto Geisha ancestors in their DNA. That's why once they arrived on Earth, they divided themselves into 8 gangs… These gangs were created by the Super Geisha Founders.

20 unique 1/1 non-generative designs: 10 of them reserved for collectors who completed a clan in our Genesis collection + another 10 that will be raffled among the owners of at least 1 Genesis Geisha OR at least 5 Super Geisha. The more Geisha you own, the better your chances!

Besides being divided into 8 different gangs, we find humanoids, cyberpunk hybrids, demons, aliens, and some other surprises…

With this base and the rest of the random traits, we guarantee that each of the Super Geisha will be peculiar, unique, and rare. As always however, some will be rarer than others!

And of course the Super Geisha Founders, the rarest of the entire collection.

Super Geisha's supply will be defined by the number of mints during a period of time. With a maximum of 6776 in the collection.

These will be the 3 buying opportunities:

Crypto Geisha Genesis collectors minting: Free + gas
Presale Minting: Only people who signed up for the list
Public Sale Minting: 5 day window

Once the Public Sale is over, we will know the final supply, if we do not reach the maximum before.

The price will be 0.07 (+ gas) for each SUPER GEISHA.

We have a clear vision for building the Super Geisha brand. Some are already developing and others are written only on paper for a later date. We will reveal the goals of our roadmap little by little.

Our objectives will revolve around artistic creation, of all kinds and from all fields, and together with our community we will build the Super Geisha Universe!

Among other surprises, this is what we can expect for the end of this Q1 and beginning of the Q2:

Super Geisha Founder raffles between owners of Crypto Geisha + Super Geisha
Super Art Contest with cool prizes for different categories
Kaiju fight scene: Our custom header builder for owners
Super Geisha Merch coming in Q2
And more surprises that are already cooking!

We will launch with a standard NFT license
We will have thoughtful discussions during town hall meetings with the community and other experts about the different license types, including CC0
90 days after launch, the holders will be able to vote on the type of license they want for the project in the long term

The reveal of the NFT art will start sometime after the Pre-Sale ends. Metadata will be revealed after the public sale ends. Please go to your OpenSea profile to view your Super Geisha!
TEAM
L

eisha

Illustrator and founder of Crypto Geisha and Super Geisha. Creator of Starfaces collection.

@LEISHASAN_

Zach

Community Lead at SuperGeisha. Writer, social media manager, and Crypto Geisha supporter from the beginning.

@ETHERZACH